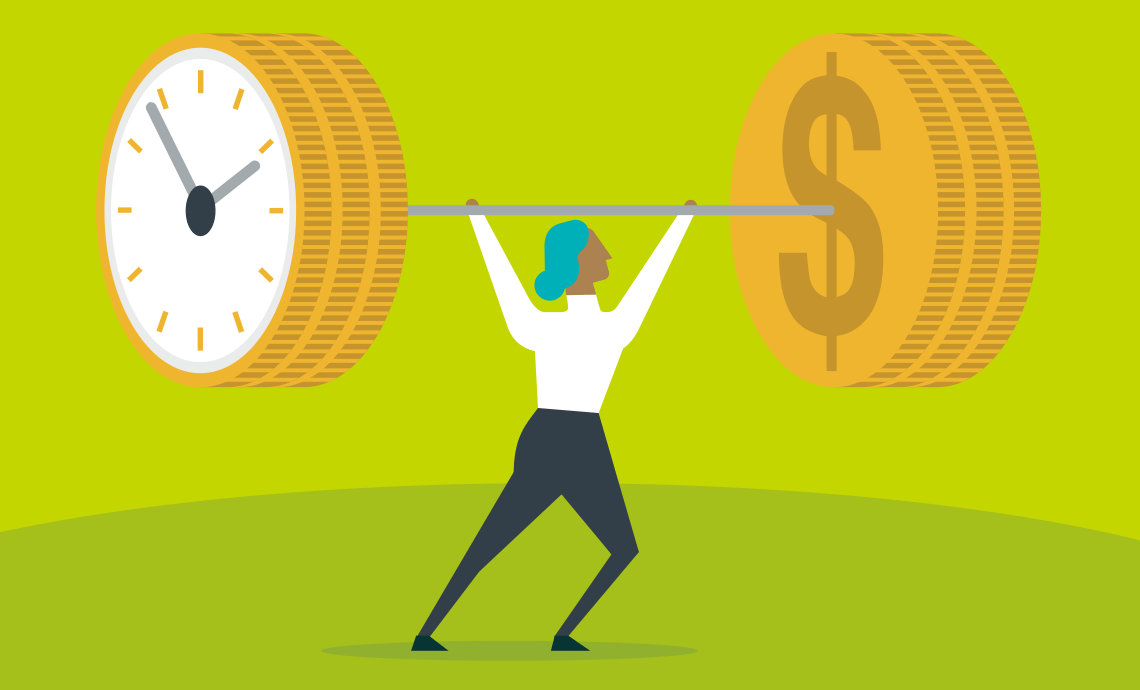 Guest blog post by Michelle Schweitz, Marketing Manager, Community Brands
Does your association ever say, "we don't need more revenue"? I didn't think so! You must continuously prepare for revenue streams to keep flowing as your association and member behaviors change – be it member churn, cancelled events, lost sponsorships, or anything else. Sponsorships can play an essential role in your members' benefits and impact on your association's economic future.  
Here are five steps you can start today to increase sponsorships. 
First, get to know your sponsors better.  
Start with understanding your sponsors', and potential sponsors', needs better. An easy way to do this is pick up the phone and have a conversation or survey your existing and past sponsors. Ask them questions that will give you insights into how to retain them as sponsors as well as how to attract new sponsors. For example: 
What are their business goals? 
How did they hear about their latest sponsorship opportunity with your organization? 
What benefits did they find most important to their sponsorship (such as logo visibility, number of leads, speaking slot, clicks through to content, networking)? 
What sponsorship opportunities/ benefits would they like to see in the future? 
Brainstorm ideas. 
Chances are you already have existing benefits and marketing channels that could provide as a sponsorship opportunity. Start by offering opportunities your association already offers to members to streamline and reinvigorate your sponsorship program. This is also a great time to be innovative and offer your members a new benefit that could increase your non-dues revenue. Here are some examples existing or new member benefits to use as sponsorships. 
Webinars or virtual events 
Magazine or member publication 
Advertising 
Relevant content such as white papers or blogs 
Industry information or research 
Don't forget to include the brand value that comes with each opportunity: 
Virtual or in-person booth 
Speaking slot, co-branded presentation  
Social media shout outs  
Sponsor webpage including a logo, company description, and website link 
Sponsored discussion forums within your online community 
Opportunity for one on one appointments with attendees at your event 
Digital ads within your website, online community, member publication, newsletters or e-blasts  
Build a sales kit. 
Having an organized and informational sales kit is what will separate you from other organizations. This makes it easy for potential or returning sponsors to sign on the dotted line. The kit should include: 
Your organization's description, with relevant information about your mission, history, and leadership 
Member demographic information, such as membership size or member company size, job levels, job function, and regions 
List of sponsorship opportunities with corresponding benefits and prices, plus any images or examples you can add to make the opportunities even more compelling 
Contact information and details on how to sign up as a sponsor 
Get the word out.  
Make sponsorship opportunities easy to find by creating a webpage and adding it to your navigation menu and footer of your website. Use this webpage to attract and retain sponsors to your association. Here are a few effective marketing tactics to promote your offerings:  
Send a dedicated e-blast to past sponsors  
Paid digital ads 
Share sponsorship opportunities within your newsletters 
Schedule one on one meetings with current and past sponsors 
Post on social media or within your announcement area of your online community 
And make sure your board of directors knows about your offerings  
Thank your sponsors. 
This might sound simple, but it goes a long way to make your sponsors come back again and again. Have your executive director or board member give your sponsor a personal call after their sponsorship ended. Thank your sponsors on social media and in post-event follow-up emails by sharing their logo and link to the website.  
Give companies the appreciation and exposure to your members that they are looking for as the final step to increase sponsorships. Sponsorships are just one way to meet or exceed your revenue goals.  
Are you looking for more sources to increase revenue?  
Join YourMembership AMS and ReviewMyAMS to learn the current trends to retain your existing membership dues and examples of how associations are effectively increasing non-dues revenue in 2020. 
Attend the live webinar on September 15th at 11:30 am ET on Top trends to increase non-dues revenue and membership dues in 2021. Register today by clicking here.