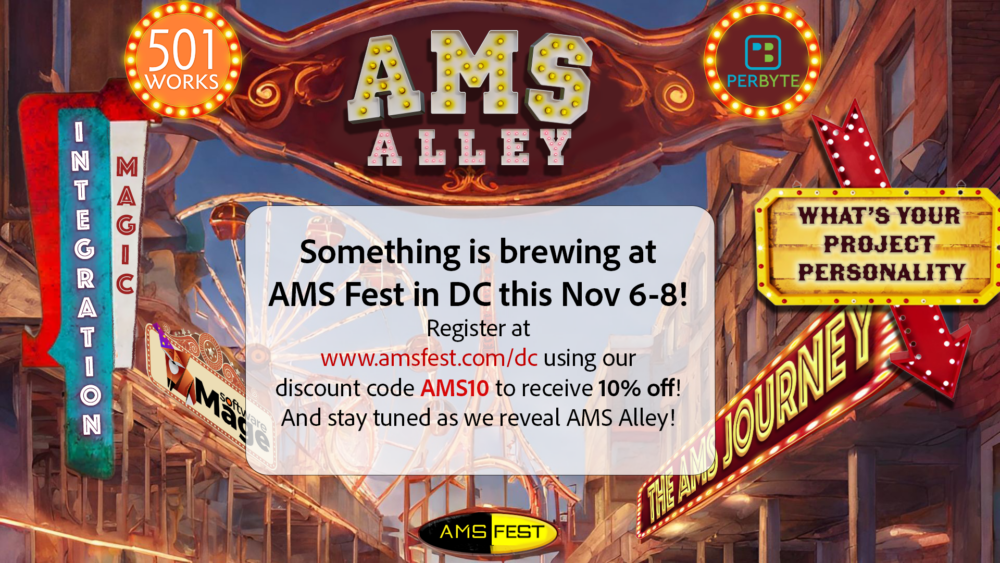 501Works and PerByte are sponsoring AMS Alley at AMSFest in Washington, DC where you can explore new ways to navigate a successful AMS project! 
AMSFest offers you an opportunity to connect with industry peers, view up to 24 AMS platform demos and a chance to delve deeper into AMS projects at AMS Alley. Don't miss out on this unique experience!
Plus you can save 10% on your AMSFest registration fee! Use code AMS10 when you register for 10% off your registration!