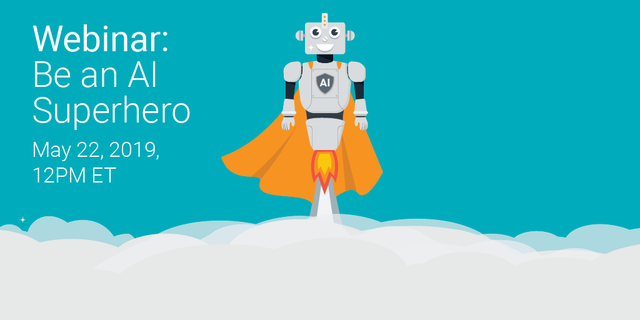 Guest post by Sigmund VanDamme, Membership Software Evangelist, Community Brands
We're all hearing a lot about artificial intelligence (AI) these days. Leading companies like Netflix and Amazon use AI to connect with consumers and provide the highly-personalized experiences we've all come to expect. 
As for-profit companies provide increasingly personalized experiences using AI, your members expect the same in more areas of their lives – including their experience with your association. AI is something your association needs to figure out in order to remain relevant, retain or grow membership, and increase revenue.
Becoming an AI superhero
This environment may almost make you wish your association had superpowers to predict the future and better understand what members want. Using your AI powers, your association could: 
Move faster than a speeding bullet to delight your members 
Easily see through business intelligence walls 
Be able to predict the next step in your members' journey 
Time to power up 
It may seem like a tall order, but using artificial intelligence for your association is actually well within reach, giving you the opportunity to gain abilities you've only dreamed of in the past. In fact, using a Salesforce platform-based association management system like Nimble AMS, which leverages the Salesforce Einstein AI technology, associations can become smarter, more predictive, and in tune with what members need, expect, and want.
Associations can use this kind of AI technology to do things like:
Guide the member experience through intelligent chatbots, suggested next steps, and products. For example, much like the familiar (and effective) Amazon-like shopping experience, you can recommend new purchases based on past behaviors and "what other members like you purchased" to increase non-dues revenues.
View predictions on things like which members are likely to renew or not renew and then, most importantly, empower staff with tools to act upon those predictions.
Use predictive analytics to determine which event location will bring in the highest number of registrations.
Learn more about AI techniques and tools your organization can use to better understand the member journey, optimize your members' experience, and increase your association's revenue. 
Attend the free webinar – Be an AI Superhero, May 22 at 12:00pm ET – and get ready to use your AI superpowers for good.