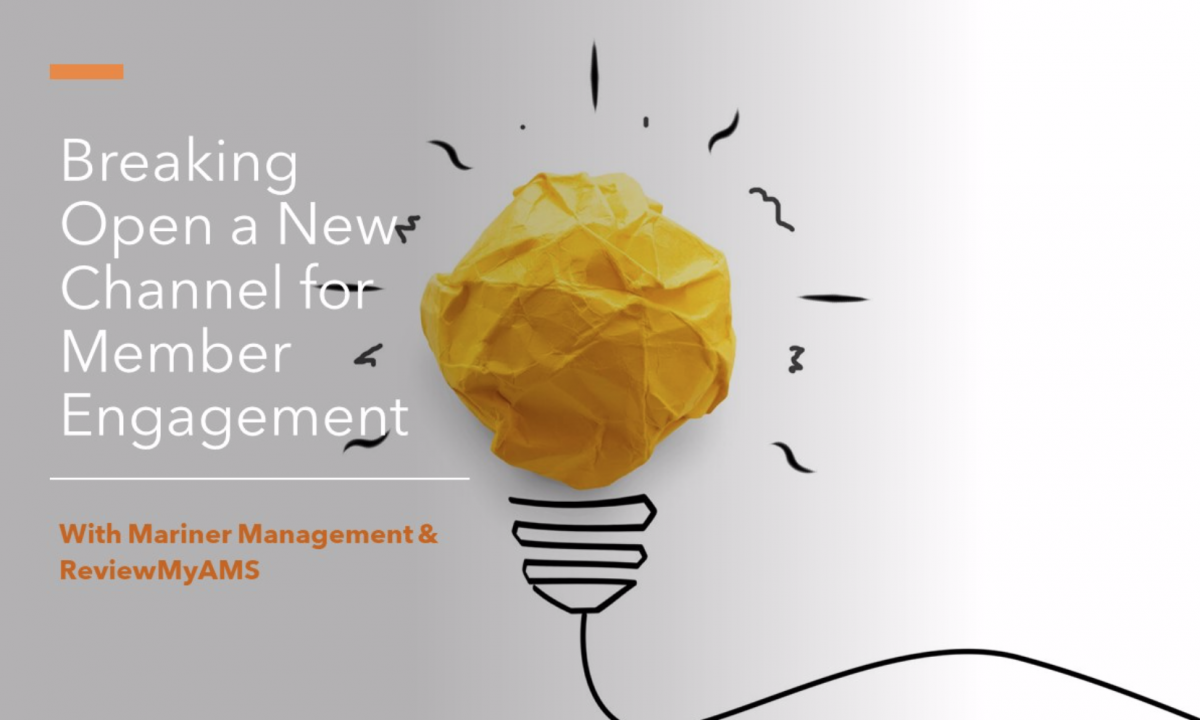 Guest post by Peggy Hoffman, FASAE, CAE, Mariner Management
More than 50% of associations have reported a disruption in existing member programs or activities. Nearly 40% indicated they don't see resuming in-person events before 2021. We don't have any projections on member retention yet however the first two data points will make us all fearful. We know the connection between member engagement and retention.
Enough bad news. There's gold in them thar hills. Let's tap another set of numbers and look for clues. The 2019 Chapter Benchmarking Report offers data and stories that can help us find a path forward. So see, while we can't convene our members at national events and organizations restrict travel and budgets, the doors to local gathering and connections will be the first to open. Enter the oft-overlooked geographic component as a member engagement channel. By component, I mean chapters, sections, networking groups, affiliates.
We know there's gold.  Before COVID-19 changed the game, associations were already looking to geographic components (aka chapters) as an increasingly important engagement channel. In the 2019 Chapter Benchmarking Report, 64% viewed member engagement as an "absolutely essential" role for their chapters – with reason.  Local is a hot way to draw in new/early careerists for the lower cost and more convenient access to learning and networking.  Local also connects with our experienced members who are seeking ways to give back and that often translate to students.
The question is how can we unlock this chapter channel to stay connected to members? Look to your geographic groups to offer small in-person events. Encourage them to create local volunteer opportunities that respond to the pandemic and build connections with members. Empower local groups to ramp up their collective voice for local issues. Join us to explore how associations are leveraging chapters as an engagement channel on a webinar "Breaking Open a New Channel for Member Engagement" June 16 at 2pm ET. Register by clicking HERE.