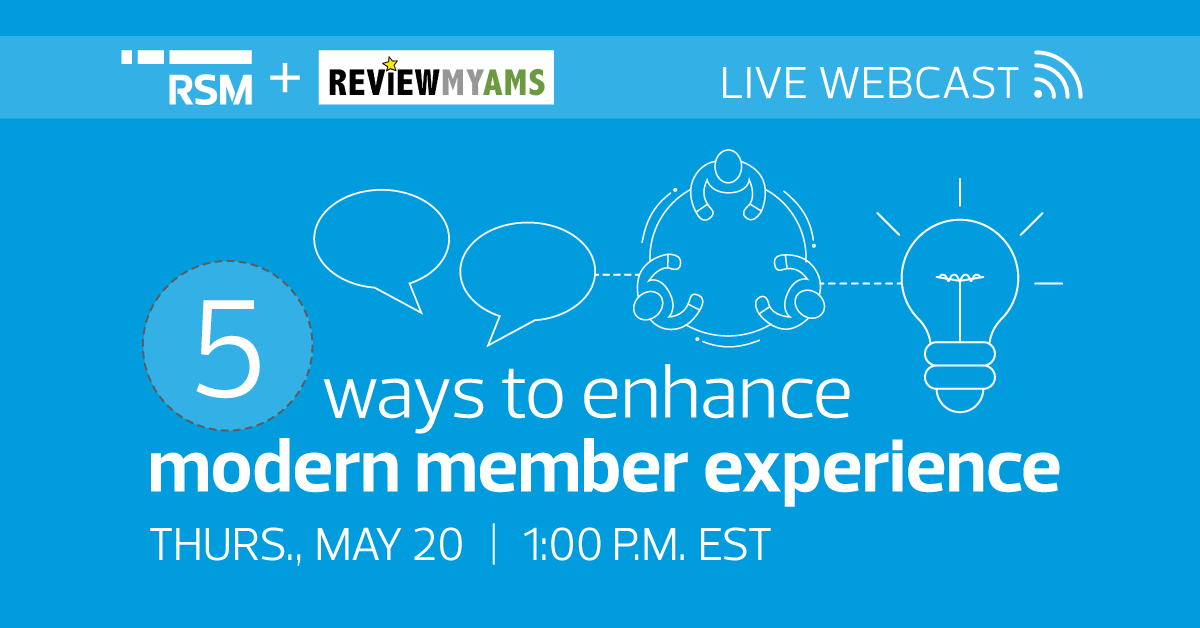 Guest post by HeidiAnne Malcom, RSM US
Members interact with your organization in many ways, but the main way is through your website.  When members and nonmembers visit your website they already have an expectation of the experience they should encounter.  We are used to point and click, add to cart, and stored payments or integrated payments like PayPal.  When we visit a site where we have difficulty finding what we want or jump through hoops to pay, it affects what we think of the company or organization whose site we are on.
If we have a bad experience, we are less likely to visit again or not even complete the purchase/mission of why we are at the site in the first place.  How many of your members have stopped completing their membership renewal or join in the middle because it was too difficult or confusing?  Did you ask a question where they had to stop filling out the application and go find the answer or get something to upload as part of their application?  Do you know how many never came back?  Do you know how many people went to make a purchase on your site but stopped because they did not have their credit card with them and your site did not have an integrated payment option like PayPal and never came back?  People expect the easiest process to be able to complete an online transaction.
We want to make sure that members encounter a website and ecommerce site that is up to date, clean, simple, and does not require much more than point and click.  Members don't want to have to keep entering usernames and passwords every time they link to a connected site (registration, LMS, publications). That information should pass through SSO allowing the member the ease of use they expect. This type of integration is key to having a modern member experience.  Another one is to make sure your member portals and accounts are giving them the information that they are looking for.  Having member numbers, education history, and invoice/receipts available will keep your members coming back to your site outside of renewing their membership or registering for a meeting.  
Our sites are the main point of interaction with our members so budgets for maintenance and experience should reflect that.  Join RSM US and ReviewMyAMS on Thursday, May 20th at 1:00pm ET to learn about  5 Ways to Enhance the Member Experience.  We'll cover what is expected and provide valuable tips for meeting those expectations.  
Reserve your spot!  Register for this free live webinar by clicking HERE.