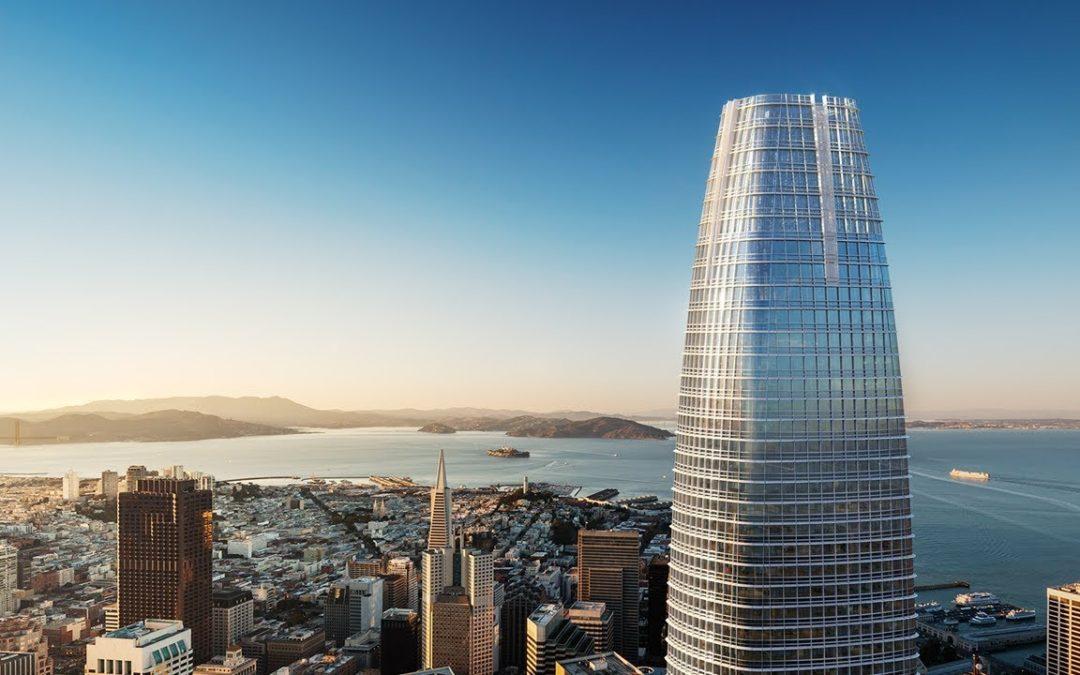 Guest post by Geoff Williams, Gravitate Solutions
As our association industry, and all industries, to be honest, struggle to deal with the current realities of our world, it is always important to highlight a little good news, wherever it is found.  One of the simple things that has helped my family get through the periods of isolation and frustration has been John Krasinski's "Some Good News" channel on YouTube.  Each week, John provides a heart-warming, uplifting, and entertaining video that highlights the good things that are still happening in the world.  While watching the most recent update on Monday, it got me thinking that there is always good news on the horizon, even as it relates to more practical business topics such as AMS platforms.
We are working with existing clients looking to improve their internal processes and external engagement with their members and constituents.  As they are looking for a new system to help them manage the most important part of their business, there are always pain points with their legacy systems that are driving the decision.  A lot of times these pain points are related to the following main tenants:
Security and application uptime are major concerns, as well as the need for improved reliability and scalable performance
The existing platform is "old" and not able to adapt to the organization's changing and more modern needs
The system doesn't provide new features and functionality and upgrades are painful, multi-month commitments
Any new AMS platform should be able to excel at solving these challenges, as well as provide functionality and flexibility that allows associations and non-profits to adjust their revenue models and processes as needed in today's changing business ecosystem. The "good news" is that Salesforce and Nimble AMS are helping associations eliminate these traditional barriers, while providing additional security, flexibility, and support moving forward.  Below are three critical features in which you should insist upon when you are looking for new AMS solutions:
Must be in the Cloud!  Any new AMS platform should be scalable, multi-tenant, mobile, secure and supported by both the vendor and a community of users.  Nimble AMS is based on Salesforce's enterprise level cloud-based CRM platform, that provides an association with the power and scalability to feel confident in the performance and uptime of the system.  Salesforce has thousands of redundant data centers scattered around the world, with advanced security and a complete data recovery plan. In fact, Salesforce provides real-time performance and statistics on all of their nodes at the https://trust.salesforce.com web site.  Additionally, because Salesforce and Nimble AMS are true cloud platforms, mobile access is available from multiple devices and form factors, multiple browsers, as well as multiple mobile applications.  As Salesforce was designed to be a mobile first platform, Nimble AMS inherits this functionality right out-of-the-box.
 
Must be easy to enhance!  Probably the most important reason to move to a new association management system is to improve the staff and member experience engaging with your organization.  Implementing a configurable and extensible platform like Salesforce and Nimble AMS provides the power of an enterprise-level, fully configurable CRM platform with the hundreds of association specific features and integrations that are included with Nimble AMS.  "Customization" is a dirty word in the Salesforce ecosystem, as the platform is designed with declarative programming as a fundamental building-block.  This provides association staff with the power to easily learn (through Salesforce's robust, free training platform, Trailhead) and extend their new AMS through point and click interfaces and thousands of existing integrations in the Salesforce AppExchange.  Nimble AMS leverages Salesforce tools like Process Builder, Workflow Approvals, and Screen Flows to create and execute automated processes without writing a line of code.  In addition, being built on Salesforce's immense and well-documented API layer, Nimble AMS provides yet another option for extending and integrating your member and constituent data with thousands of other best-of-breed solutions in the association market.
 
Upgrades?  No Problem!  Both Salesforce and Nimble AMS provide platform upgrades and new features three times a year on the same cycle (Winter, Spring, and Summer), so upgrades are predictable and painless.  Nimble AMS uses a continuous delivery model for their new features, so all Nimble AMS customers are ALWAYS on the same version of the platform, providing them with access to both new Salesforce and Nimble AMS functionality throughout the year.  No waiting two years to go through a three to four-month upgrade to fix bugs with minimal feature improvements. The Salesforce and Nimble AMS upgrade processes happen automatically without interruption and is included as part of an organization's license agreement.  Additionally, both platforms provide previews, webinars, and documentation of new features that are becoming available before they are released, allowing associations to plan for utilizing this new functionality moving forward. Finally, support is greatly simplified, as there is only a single version of the platform to maintain and support, allowing Salesforce and Nimble AMS to provide a lower total cost of ownership.
As we continue to adjust to this new normal, I hope you appreciate the "good news" and promise that Salesforce and Nimble AMS can provide.  We want to wish everyone and their families a safe and healthy month, and we look forward to sharing more good news throughout the year!