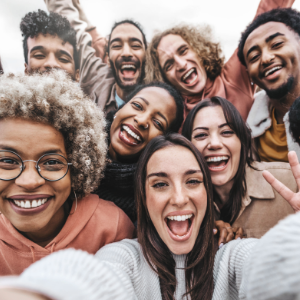 Guest Post by Protech Associates
It's no secret that most associations are struggling with aging demographics. In fact, HiringThing reported that 56% of associations are "having trouble engaging young professionals" and that by 2030 Millennials will be as much as 75% of the workforce. An appeal to younger audiences in many ways is going to be a necessity for survival. A member experience built around Boomers needs to be deconstructed and rethought in light of the changing generational dynamics of the workforce.
So, let's look at three ways that associations can examine their membership offerings and member engagement to appeal more broadly to Millennials and Generation Z.
Connectedness and Community- Younger professionals want and need opportunities to connect with others in their field. Associations should nurture this desire by providing young professionals groups for the purpose of connecting these members with others who are at similar stages in their careers and may be facing comparable challenges. Also, more opportunities to network and for social gatherings can, in many cases, be just what this generation of digital natives requires.
Let Them Be Heard- Conduct a listening tour of younger members. Ask about challenges in their work and discover where they may be lacking information or direction. Find out when they think to turn to the association and where they have difficulties in progressing with an objective while on the association's website or in talking with team members. Inquire about what these younger members think they will need from the association in the next year to eighteen months and guide them as appropriate to association resources. Diligent and intentional efforts to listen and understand the needs of younger members can lead to new or refined products, programs, and services for the association.
Make it Personal- Specifically and individually invite Millennial and Generation Z members to participate and contribute based on their expressed interests, skills, and specialty areas. From scheduled meet-and-greets to speaking opportunities to assisting with an event or conference, younger professionals will value both the personal touch and the opportunities to contribute. Find out what else motivates or interests them to engage further and connect these members with like-minded individuals in the association who may be able to tap into their strengths and aptitudes with future initiatives.
With extra effort and creativity, it's possible to connect with younger members and provide them with meaningful experiences with your association. Creating opportunities to contribute and fostering a sense of community will go a long way toward engaging with Millennial and Generation Z members.
With trustworthy interactions and a genuine interest in their development as individuals and professionals, associations that take this approach will find that they are rewarded with a loyal and rejuvenated membership who are vocal advocates and strong leaders for the organization for years to come.
For six additional ways to better engage with younger members, check out Protech's complete whitepaper on this topic.