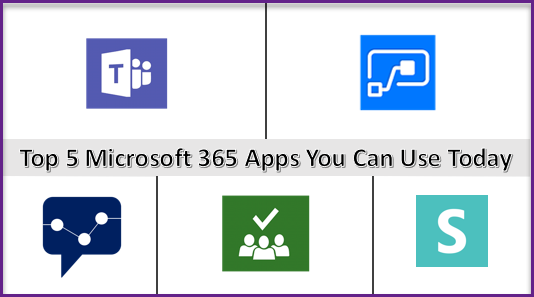 Guest post by Altai Systems
We were excited to recently team up with ReviewMyAMS to help educate association leaders on some of the most exciting new Microsoft 365 apps available today. Office 365 is currently used by an estimated 135 million monthly active users worldwide. Yet with so many users, only a small fraction are using most or all of the apps currently available to them. To help association leaders maximize their Office 365 investment, we chose to focus on the following artificial intelligence (AI) enhanced Office apps: Teams, Flow, Planner, Social Engagement, and StaffHub.
Teams
Microsoft Teams is a collaboration solution that fits inside Office. You would set up a team based to fulfill a need. For example, you have a specific project that you want to get done, you have a new revenue stream you want to pursue, etc., so to accomplish that you build a team that you invite people to join. 
Teams allows for multiple channels to be created and conversations to flow from top to bottom while notifying users of updates. If users need a face-to-face conversation, with a single click they can easily start a video chat with other channel team members. 
As of the April 2019 release, Microsoft is including the Dynamics 365 Customer Engagement app for Microsoft Teams. Now, users of teams can access their Dynamics 365 application right from within Teams. This will now enable you to collaborate on and view your association management data like who your most/least engaged members are without ever leaving Teams! Collaboration between people in the membership or event teams can work directly with the education team to collaborate on mutual initiatives at the same time. This collaboration can be a game changer for departments like the events' team. Microsoft Teams combined with a Dynamics 365 based AMS (such as Altai Systems) provides your organization with an Association Business Platform allowing staff to collaborate on membership, engagement, events, logistics, registrations, sponsorship, speakers, etc. all in one place.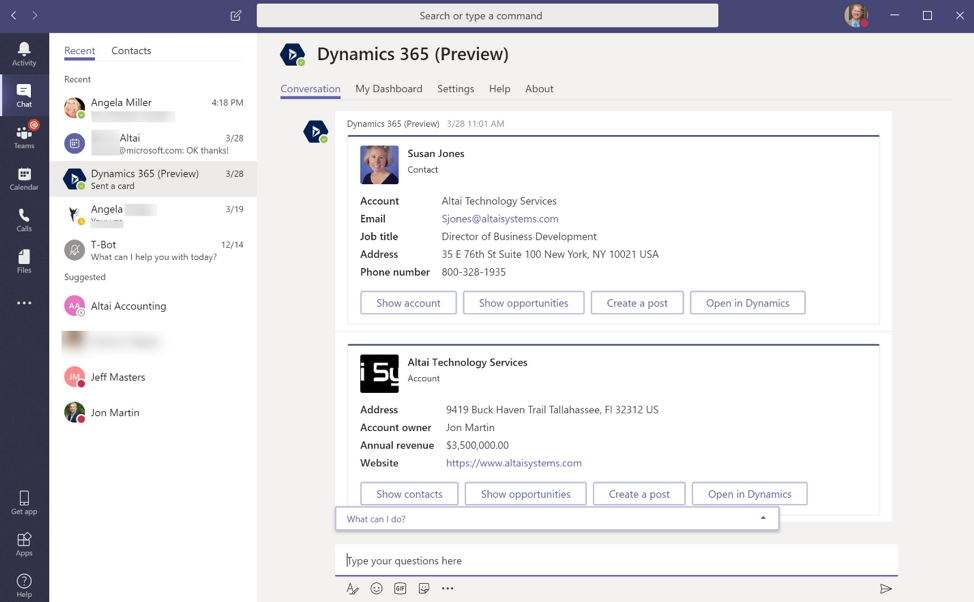 Flow
Microsoft Flow is a cloud-based workflow that takes a typically mundane task and automates it for you. It is considered a low code development tool.  Low–Code Development is a new approach to quickly building unique business applications. Instead of traditionally coding an application line-by-line, the applications are drawn like a flowchart. This process allows users to develop powerful new applications intuitively and quickly. You can conduct tasks such as capturing tweets or subscribers in your favorite marketing application and then add them as leads in Dynamics 365.  
We used Flow in-house to solve a problem for one of our clients. They had a complicated request to complete a process for the tracking and generation of a specific report. That complete journey for the report to go from order to member receipt of the report used to take 2-4 days. Using Flow to streamline this process, we were able to have it digitally take less than 60 seconds without any third-party interventions or additional code.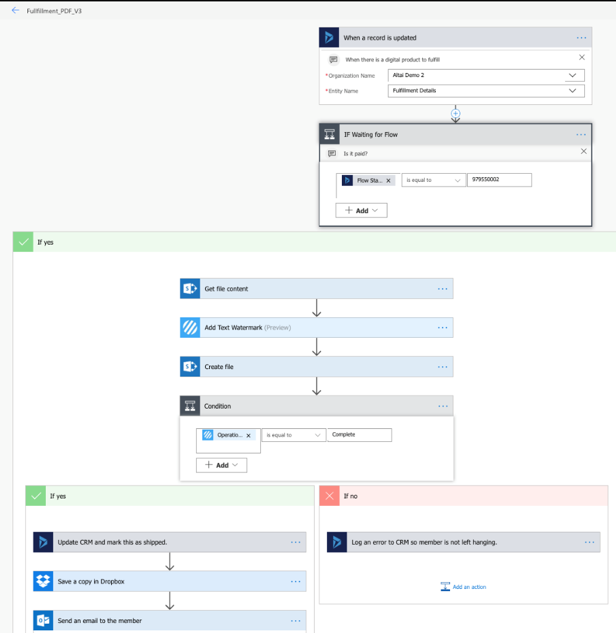 Planner
Microsoft Planner is a project task management system. Planner makes it easy for your staff to create new plans, organize and assign tasks, share files, chat about what you're working on, and get updates on progress. Planner can be used to manage an educational event, brainstorm new member engagement ideas, track completion of annual meeting components, prepare for an advocacy day, or just generally organize your team members more effectively. It is connected to your Outlook, so you will receive notifications and reminders of upcoming tasks that you set for yourself. 
It also allows you to assign individual tasks or assignments with due date expectations to any of your organization's other Office 365 users. If someone else assigns you a task, you will receive a notification that a task has been assigned to you, and you also start receiving the reminder notifications in Outlook. When implemented within Microsoft Teams, this becomes an invaluable way of assigning, tracking and completing tasks for your team. Because this is already a part of Office 365, this is super easy to use and considerably less expensive than a separate time and materials management system.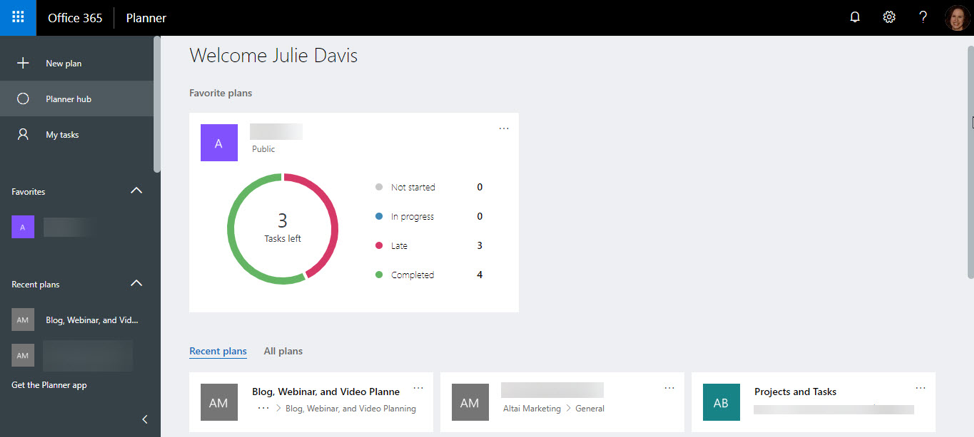 Social Engagement
Microsoft's Social Engagement was designed to monitor and interact with social media. Social Engagement enables users to specify hashtags, topics, organizations, etc. within various social media platforms and then searches and parses out mentions connected to that topic. Within seconds Social Engagement can: 
Listen to what people are saying regarding your organization or a certain topic 
Allow you to learn how members really feel about your organization
Enable you to directly connect with your members. 
Because launching a Social Engagement tool allows for a better understanding of members' feelings based on what they are saying, organizations can use that information to create high-impact, low-cost methods of public recognition that, when deployed strategically, can create cohesion between an organization and its supporters. This strategy is an excellent way to energize an organization's member base, positively drive engagement, and attract new audiences.
It should be noted that Microsoft is discontinuing Social Engagement for all Dynamics 365 customers on January 16, 2020. Microsoft is taking Social Engagement's top features and will be enhancing them in its upcoming Dynamics 365 AI for Market Insights. 

StaffHub
Microsoft StaffHub is an app that helps you create and manage work shifts, share files, and communicate important information with team members. This tool can be particularly useful for organizations that have annual meetings, advocacy days, or multiple events that require a coordination of staff and volunteers. Team members currently have access to all their shift information, including the ability to easily swap shifts with others directly from the Microsoft StaffHub mobile app.
Like other apps mentioned in this article, StaffHub's features are moving into another Microsoft application. Effective October 1, 2019, StaffHub will be retired and its capabilities will be rolled into Teams. Today, Teams includes the Shifts app for schedule management and additional StaffHub capabilities will roll out over time.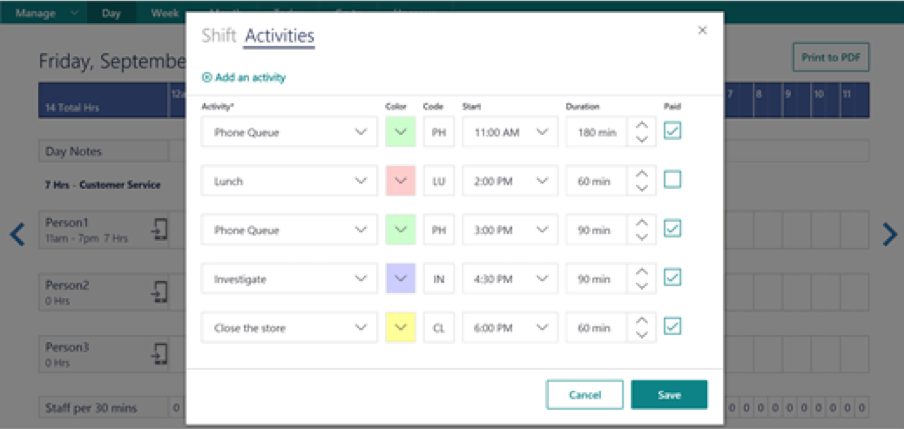 Summary
Among the top 5 apps profiled in this article, arguably the most enhanced and robust is Teams. If you would like to take a look at a deeper dive into the Teams app, sign up today for Altai's May 15th webinar, Improving Association Collaboration & Operations with Microsoft Teams. If you are interested in viewing all Top 5 apps at a high level, click Microsoft Office Top 5 to view last month's joint webinar with ReviewMyAMS. 
As Microsoft Office's tools and applications continually evolve, the remaining constant continues to be that using them within a Microsoft Dynamics Association Business Platform maximizes their features. No other AMS integrates as seamlessly with Office than Dynamics. Please feel free to contact Altai Systems to learn more about how these integrations can benefit your organization.