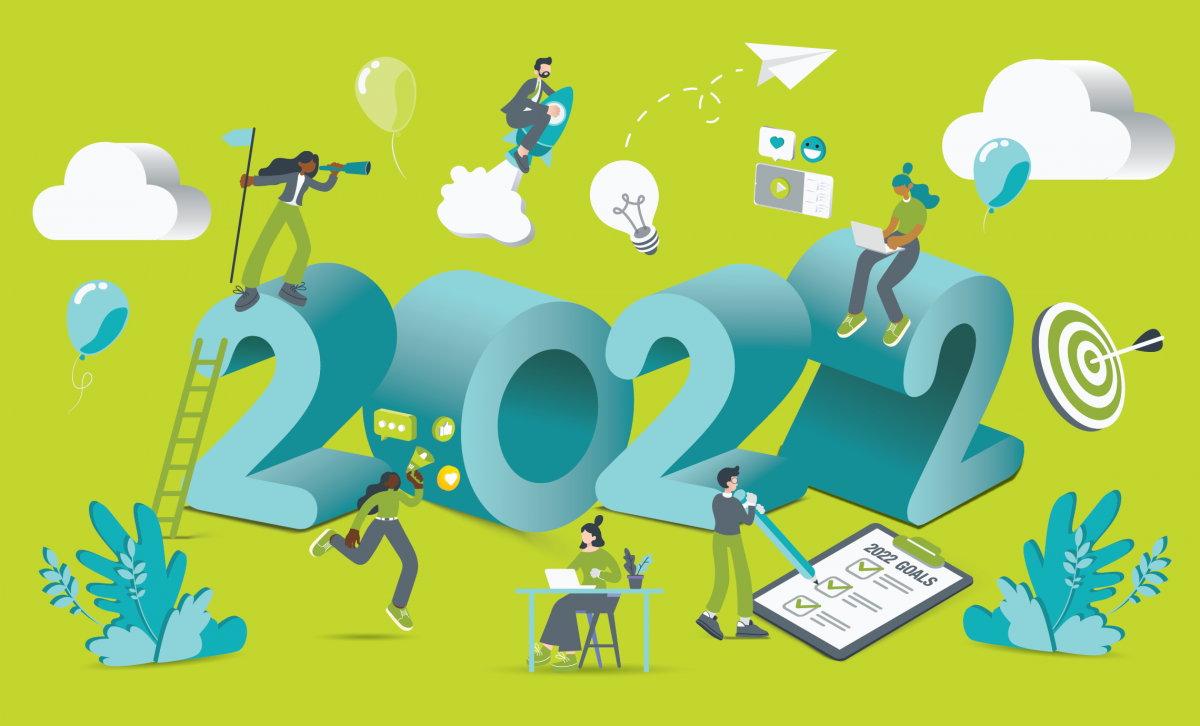 Guest post by Christine Bergeron, Marketing Coordinator, Community Brands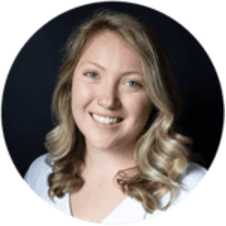 Are you ready to hit the "mark" with your marketing in 2022? This time of year is always about reflecting where we were and figuring out where we want to go. So, without further ado, let's dig into the top marketing trends to try in 2022. 
Events in 2022
Events in 2022 is a huge topic as the landscape for events continues to change. Community Brands recently launched their 2021 Association Trends Study and they found that hybrid events are the future. 75% of current and lapsed members say it's important for their organization to offer events that can be attended in person or virtually, depending on the attendee's preferences, and 72% of current and lapsed members agree that they expect their organizations to offer all or most events in a hybrid form. 
A great way to offer hybrid event options is to create on-demand sessions for virtual attendees from your in-person speakers and sessions. 
Messaging
In today's world, people want to consume marketing that speaks to their needs, wants, and desires, without it sounding robotic and insincere. Some great tips to try in your marketing messaging for 2022 including creating FOMO and being conversational.
FOMO, or the fear of missing out, is a great messaging tactic to create a sense of regret in your audience for not registering for an event or not signing up for a networking opportunity. This can be used to share registration for your annual conference and highlighting how great your conference has been in the past or sharing how engaging a networking opportunity was after it happened and pointing out to not miss the next one.
Being conversational is straight forward, but your audience sees so much marketing every single day that it's important to make sure your messaging resonates with them, so they view your marketing and your association as positive thing in their mailbox, their social feed, and their lives. 
Media
One marketing trend that sets organizations apart from others is using media marketing. Consider doing short videos to post on your social media, for your website or blogs or create a YouTube channel. If you create a YouTube channel, make sure you are providing consistent content and launch your channel with at least 10 videos. Don't overthink it... there are lots of options nowadays to make simple videos from your phone. Have fun and make your video authentic. Some platforms we recommend getting started with are BigVu teleprompter and Canva. 
Email Marketing
If you're looking for ways to improve your email marketing in 2022, we got you covered. Like we touched on earlier messaging is important when it comes to email and a great way to see what messaging resonates with your audience is to A/B test your emails. You can A/B test your subject lines, your CTAs, and your imagery to see which one of the options performs better. However, it is important to note to only change one variable at a time, and to test that same variable over a span of time. 
Preference centers are also great ways to up your email marketing game. Preference centers allow your email lists to decide which emails they want to receive and how often. Giving your audience more options to select their ideal email frequency and topic is great for your email performance and list health, as people will be less likely to unsubscribe from your list entirely when they have the option to select what they like and what they don't. 
And it is a great idea to have a standard footer for all your emails that connect your other marketing channels together in one place. Including your social links and a link back to your website gives your audience more opportunities for engagement.
Use advocates for influencer marketing
Now most of you probably think influencer marketing is mostly used in the beauty industry but this is something that can be a great addition to your marketing strategy. 
Using your most-trusted, in-the-know members as ambassadors or advocates to build that connection with other members is one of your best kept secrets to recruit new members or even get existing members to adopt a new member benefit. 
Some responsibilities of ambassadors or advocates may be:
Posting or sharing videos within discussion forums within your online community, LinkedIn, Twitter, or Facebook
Using their quotes for member testimonials within emails, your website, or member publication
Interested in learning more about how to set your association up for success in 2022?
Catch the free, on-demand webinar Top Marketing Trends to Try in 2022 with YourMembership and ReviewMyAMS!