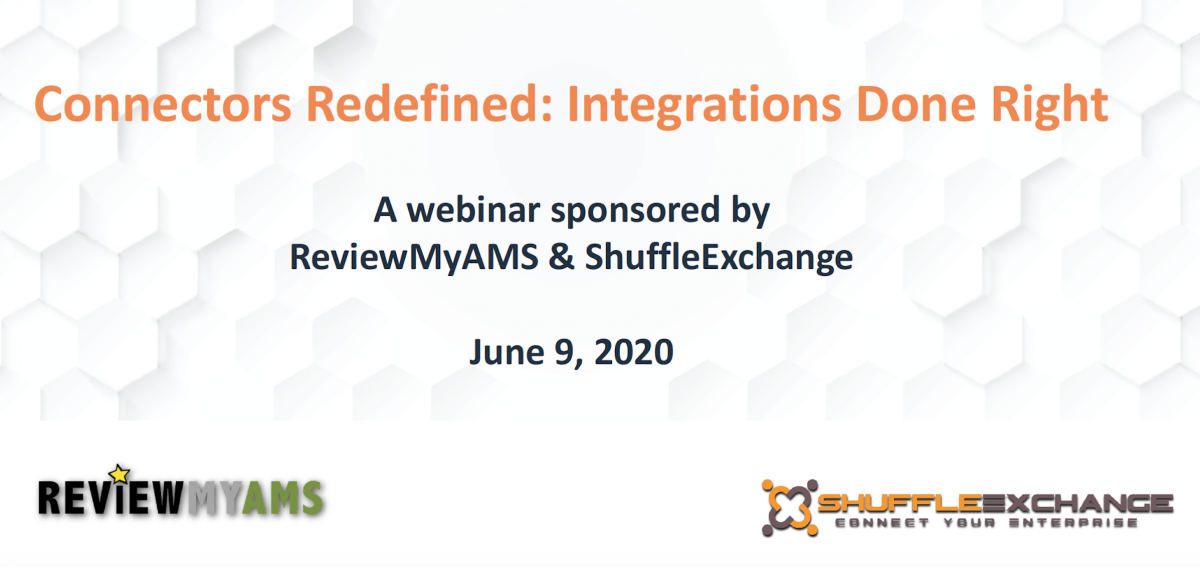 Guest post by Mani Jagadeesan, ShuffleExchange
Integration is a hot topic right now, particularly in the Association world. The significant increase in integrations taking place is largely due to the number of Software as a Service (SaaS) applications that have emerged across industries. 
What does "connector" really mean?
As SaaS applications continue to grow, the term "connector" is frequently used, but often misunderstood. When we use the term "connector", we generally mean the ability to connect to another application, not all of the integration workflows. When building an integration between an AMS and a CRM application, for example, typically these are enterprise-grade applications with several modules and several hundred Application Program Interfaces (APIs). Keep in mind this doesn't mean all the integration requirements will be tackled by the "connector" offered by the vendor. 
Integration - A Few Quick Tips To Get Started
Follow a process to define requirements clearly with as many details as you can.
Some data mapping can be done upfront, but precise mapping is typically done at a later point.
Approaching it as identifying what problems need to be solved is helpful - E.g., "We want to know what a member spends on…"
These are only a few surface takeaways from the ReviewMyAms and ShuffleExchange webinar held last week addressing important integration basics, challenges, and overall best practices.
We invite you to check out the free recorded webinar here for a deeper look at integrations done right!