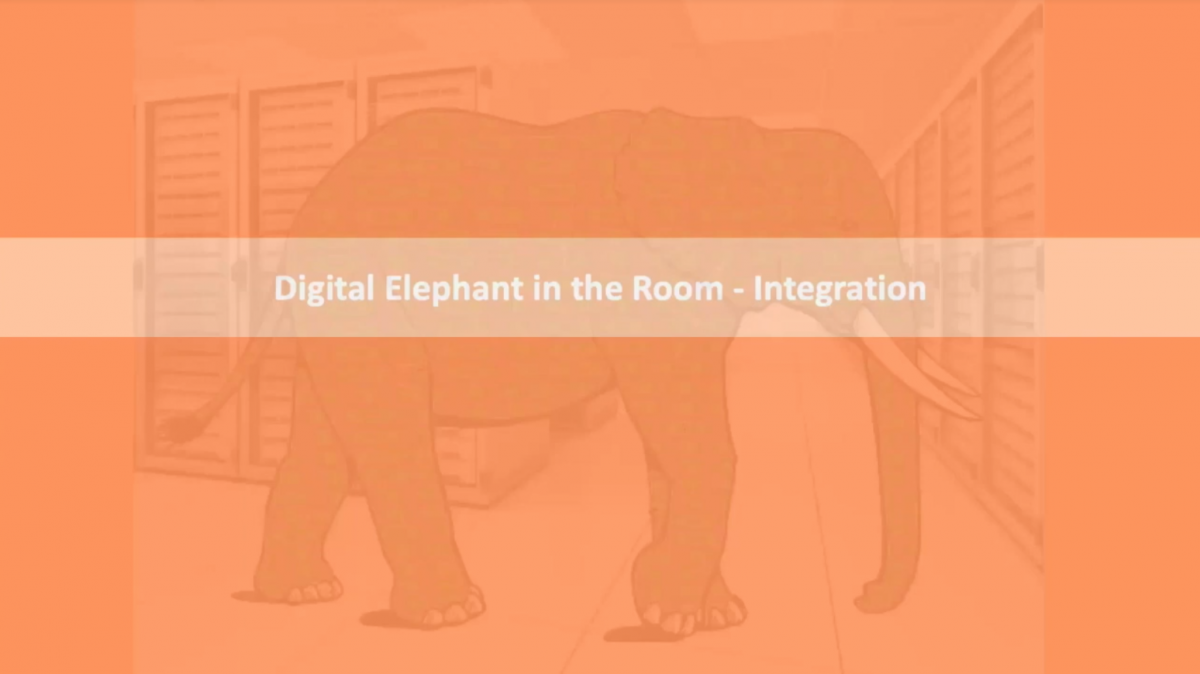 Guest post by: Will Marling, VP Professional Services, Shufflelabs
So, what is the meaning of the title, The Digital Elephant in the Room: Integration?
The new Software Application acquisition and adoption in a Small and Medium Size enterprises are skyrocketing.
In recent survey, we noted that a medium sized association is carrying 70 software applications in their enterprise and line of business application stack.
In the past, Associations treated their Association Management System as the central data repository, there was significant effort put in to centralize the data. It is getting harder and harder to keep up with the growing number of applications. 
What are the challenges to integration?
There are three approaches to integration (traditional, batch process, none). All of these processes are antiquated and not fit for the current environment.
What's the new approach to integration? 
The Integration Platform as a Service (iPaaS) offers real-time, ease of setup, flexibility, one source of truth to manage data more easily accessible and efficiently.
The integration platform as a Service offers capabilities to build real-time integration using API and web services layer. iPaaS typically has a powerful message transformation engine, generic enough to transform any data formats. Built-in data validation tools, duplicate checks, notifications in case of failure, analytics.
iPaaS is different compared to its predecessors, the enterprise service bus, middle wares', data integration tools. Those applications evolved in the non-cloud world, mostly for large enterprises to meet their specific integration needs.
iPaaS is more generic Cloud-to-Cloud, Cloud-to-On premise, On premise to On Premise.
iPaaS adoption is skyrocketing, with spectacular 61% growth in 2019
The average number of applications and APIs that surveyed organizations connect to an iPaaS more than doubled in one year.
Buyers primarily turn to iPaaS for ease of use, fit to their specific needs and short time to integration, often to enable "ad hoc" integrators in lines of business.
How does the iPaaS work?
As a systems integration company, so we have developed several integrations as part of our services delivery, particularly for the Association industry. We know the tools, the AMS, Learning Management Systems, fundraising, event management systems, eCommerce and fund-raising systems. 
We know the challenges, culture thoroughly. So, it is very natural for us to come up with an iPaaS platform.
Learn more
If you missed this informative webinar, you can check out the recording here.