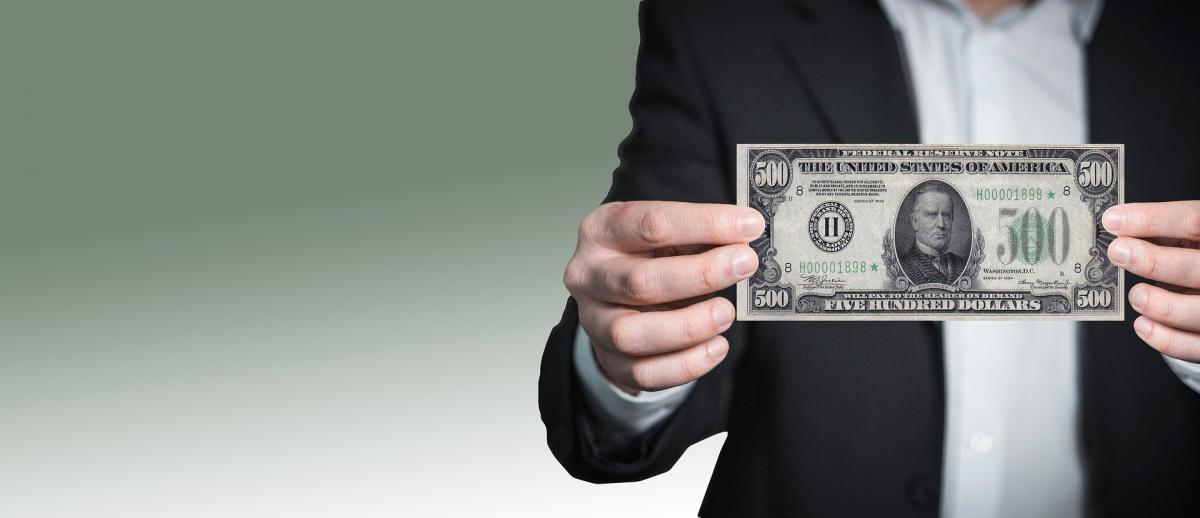 ASAE has branded the ASAE Technology Conference this year to be called the "Technology Exploration Conference" and we will be there in a couple of weeks. This conference will be a great way to end the year, and because we LOVE YOU, the community so much, and appreciate the partnerships, we wanted to thank you again by doing a giveaway offering $500! Yes! $500 just in time for the holidays to maybe use on some of those presents for other people, or even yourself! 
Here's what to do…
Visit one of our AMS supporter vendors exhibiting at the ASAE Expo and tell them that the ReviewMyAMS sent you
Snap a picture with you and someone from their booth
Email the picture to asae@reviewmyams.com
ReviewMyAMS Exhibiting Sponsors, THIS is who you should visit: 
ACGI Software – 433
Advance Solutions International (ASI) – 420
Altai Systems – 804
Community Brands (Aptify, NimbleAMS, netForum, YourMembership) – 613
Euclid Technology – 321
Fonteva – 601
Impexium – 711
Matrix Group International – 329
MemberNova – 411
MemberSuite – 723
Naylor Association Solutions – 621
NOAH AMS – 503
Personify – 801
Protech Associates – 201
For every photo submitted, you're entered into a $500 drawing. Only one photo per AMS booth visit. Make sure that every photo is emailed by Thursday, December 5th, at 9:00am. 
Need some tips on putting together your schedule for the educational sessions? Here are a few we recommend: 
- Tuesday: 7:45am: Industry Partner Breakfast: "The Future of Omnichannel Engagement: Leverage Your AMS Across Channels to Reduce Data Complexity and Improve Insight"
- Tuesday: 10:15am: "Collaboration Tools: Loving, Hating, and Embracing Them" – Rebecca Achurch, Achurch Consulting, and Moira Edwards, Ellipsis Partners LLC
- Tuesday: 10:15am: "Blended Data: The Third Wave of BI for Associations" – Gravitate solutions – Rob Miller, Gravitate Solutions
- Tuesday: 1:45pm: "Handson Tech Training Seminar: Selecting a New AMS: Making the Best Choice and Avoiding the Pitfalls"
- Tuesday: 1:45pm: "Boost Customer Satisfaction with Easy-to-Deploy AI-Driven Chatbots" – Jeffrey Golembiewski, Community Brands
- Tuesday: 2:45pm: "Driving Staff Productivity Through Effective KPIs and Digital Signage: Sigmund VanDamme, Community Brands
- Tuesday: 2:45pm: " The Inevitable: Understanding The Technological Forces That Will Shape Associations of the Future" – Joanna Pineda, Matrix Group International 
- Tuesday: 3:45pm: "Leveraging Small Data to Improve Retention and Grow Non-Dues Revenue" – Alan Moss, MemberSuite
- Tuesday: 3:45pm: "The Trouble with Tech Debt, and How to Get Rid Of It" –Tanya Kennedy Luminati, Matrix Group International
- Wednesday: 10:15am: "Adapting Internal Processes to Ensure Success with your AMS Vendor" Jane Nassari, MemberSuite
- Wednesday: 1:45pm: "Is Your Organization Ready for Today's Cyber Threats" – Chris Xenos, Personify
- Wednesday: 1:45pm: "Software Implementation and System Integration 101 for the Accidental Technologist" – James Marquis, 501Works
- Wednesday: 2:45pm: "Does Your Data Spark Joy or Pain?"
If you would like any help in preparing questions to ask the AMS providers, our Founder, Teri Carden will be on-site at ASAE's Technology Exploration Conference. She would love to meet with anyone interested in talking AMS, data, selection, implementation, or anything else that you'd like to discuss.  Please reach out to her via email at teri@reviewmyams.com or text her at 850-491-1390. 
Good luck with the contest! See you soon!