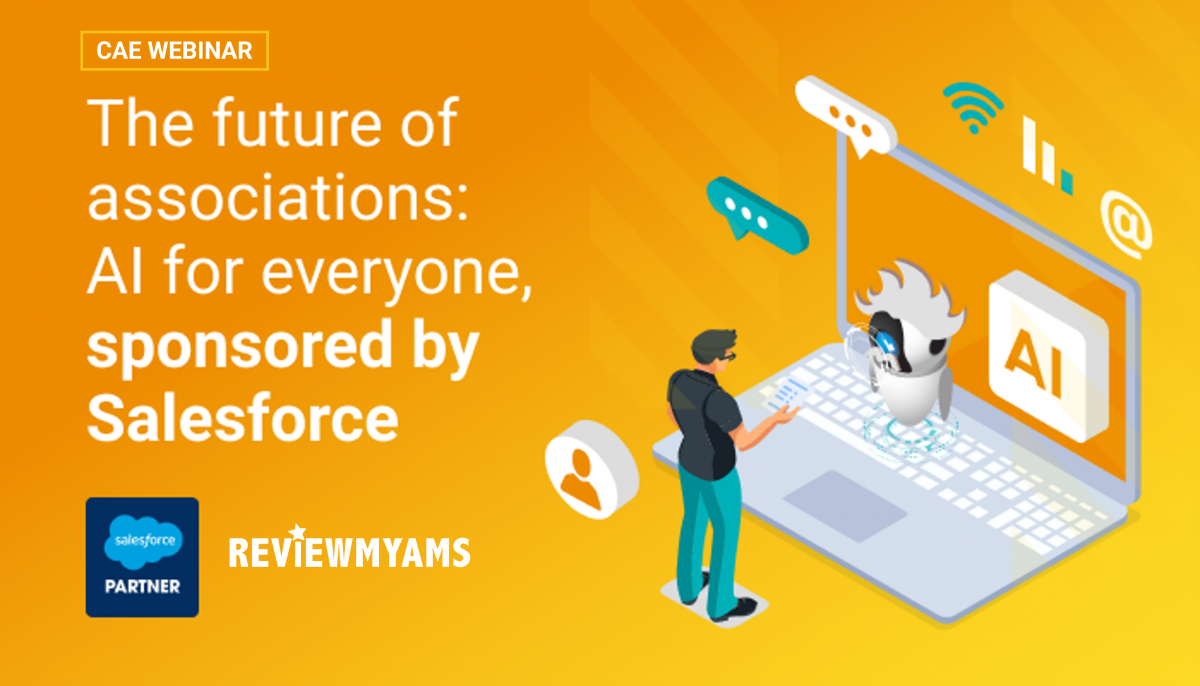 Guest post by Salesforce
Simple Ways to Keep Members Happy and Increase Revenue
Lapsed memberships are not something you want to see. But membership retention is a challenge for many associations. The question is: How will your organization address it?
The ideal approach is a proactive one. It's not about waiting until members are already gone to try to win them back. It's about preventing the lapsed memberships in the first place. Predictive analytics is the future of member retention, but that's not AI's only superpower. 
Here are two highly effective ways to crush your membership and revenue goals with AI:
Predict and retain at-risk members before they leave
Using artificial intelligence tools, you can predict which members are at highest risk of non-renewal. Then, you can reach out to save them before they leave.
For example, Marine Corps Association & Foundation was seeing about 1,000 lapsed members each month. Using Nimble AMS Prediction Builder – which leverages the artificial intelligence (AI) technology, Salesforce Einstein – the organization implemented a solution that automatically identifies members at high risk of lapsing and presents staff with suggested actions to take to prevent non-renewal.
Prediction Builder guides you each step of the way to set up the details of the prediction, including what you want to predict and on which data fields the prediction should be based. It even lets you know the quality of the prediction you've built and if you should consider refining the data fields.
Once the association rolled out the AI process and trained staff on it, it was then easy for the association's staff to see warning signals for members at risk of lapsing. Now, when an at-risk member is discovered, staff are presented with actionable steps to take with the member. The result: 25 percent of members at high risk of non-renewal have been saved.
2. Scale member service with chatbots
Help members find answers through personalized content, predicting the answers that members are looking for, and providing that information through an immediate response 24/7. For example, using a chatbot you could field frequently asked questions such as someone looking to renew their membership. Not only could you point them in the right direction and help them, you can make it easy for them to take action by showing them an auto-renewal option.
AI will continue to evolve, and the future of associations is AI for everyone. The time is now to get started with AI. 
Learn more about how you can use the power of AI to help grow your association...
Join us on Wednesday, October 20th at 1:00p.m. ET for a free, information-packed webinar about how association leaders are using AI to advance their future. Register HERE for The Future of Associations: AI for Everyone, sponsored by Salesforce and co-hosted by ReviewMyAMS.