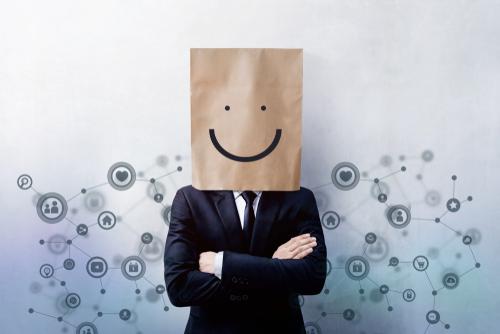 Joanna Pineda, CEO/Chief Troublemaker, Matrix Group
During a meeting with a prospect last month, the CEO remarked that only 20% of her members are engaged. During a client check in, I asked the COO of a large trade association what the association does when the primary contact of a member changes; he said, "um, they get the magazine and our email newsletter."
Matrix Group Creative Director Alex Pineda doesn't believe in accidental user experiences. He says, "when a customer walks in through the door, calls your office, sends an email, or signs up for an event, you need that person to experience something that has been intentionally designed." If you don't, the process will happen according to someone's else's wishes or the experiences will be inconsistent between members.
When working with clients on their membership engagement strategy, I ask the following questions:
What is that you want members to do?
How do members know to do what you want them to do?
What are the steps needed?
After we create a list of the most important member interactions and conversions desired by the client, we document the current process. I turn into a Kindergartener who asks questions like, "How do I know you want me to volunteer to serve on a committee? Is it easy to learn more about the committees? What is the process for volunteering or applying? Can you show me the process? What information do I need to volunteer? Do I have to login? How do I get a password? What if I've forgotten my username or my password? How hard is it to fill out the form? Do you give me really good reasons to join a committee? What does success look like, e.g., what percentage of members should be volunteer leaders?"
Documenting the process like this allows us to:
Identify WHERE in the process we need to make changes
Identify WHERE the process has gaps
Articulate what a GREAT user experience looks like
List the SYSTEMS involved, e.g., member database, email system, committee management system
Identify the PEOPLE in charge of the different systems
Create a TO DO list of the work needed to make the member journey better
One last thing: I believe it's not enough to have a good, easy to use system. I think every organization needs systems and processes that are delightful to use, inspired even. They can be delightful because they are so easy, so convenient, have great language, are so pretty, or really fast to accomplish.
Whether it's becoming a member, registering for a meeting, requesting assistance, purchasing a workbook, volunteering for a committee, or serving on the Board, your members expect and deserve great member journeys that you have carefully designed and executed.
Ready to develop some amazing member journeys and reignite member engagement? Join ReviewMyAMS & Matrix Group for a webinar on Tuesday, October 16th at 11:00am Eastern as we share the secret sauce on creating compelling member journeys. Register Now!