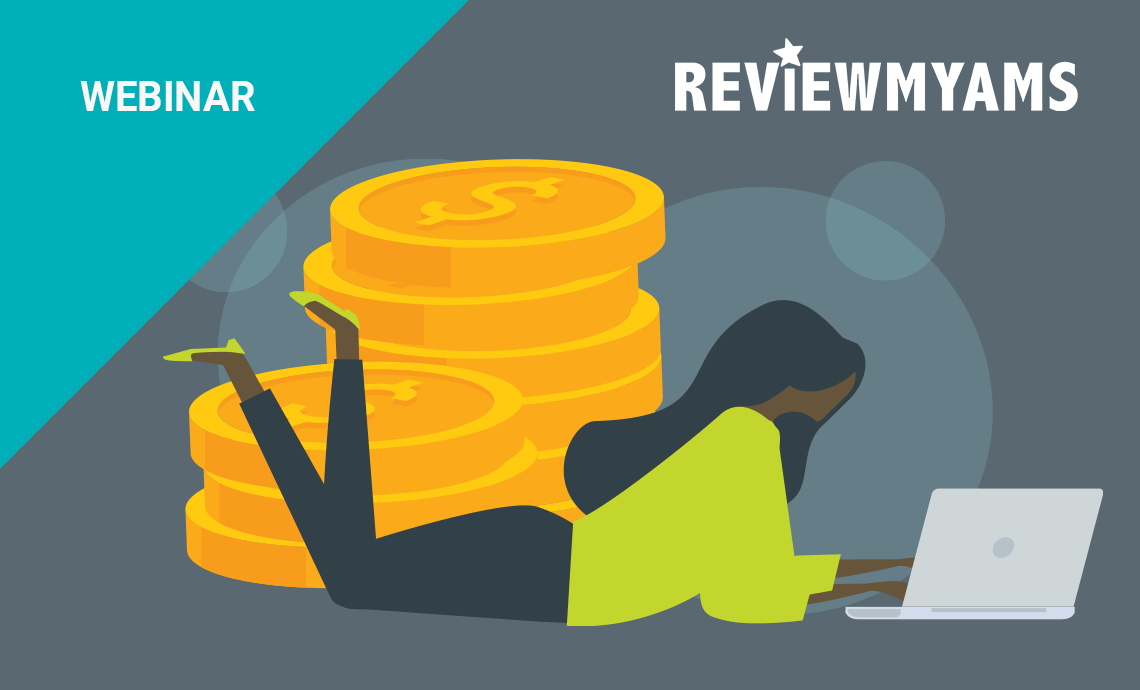 Guest blog by Tirrah Switzer, Association Advocate, Community Brands
Last week, YourMembership and ReviewMyAMS hosted a partner webinar to discuss top trends to retain your existing membership dues and examples of how associations are effectively increasing non-dues revenue. Teri Carden, Founder of ReviewMyAMS joined me to share new sources of revenue, strategies to provide value for virtual events, and easy wins to increase member retention.
The top three sources of non-dues revenue
Teri shared the top three non-dues revenue areas for many associations tend to be events, sponsorships and tradeshows with exhibitors. And these are also the ones that have been impacted the most in 2020. 
We know that in-person events are major source of revenue for associations and to offset revenue loss you can take your in-person event online. While pivoting to a virtual event can present challenges for organizations, executing a successful event can lead to member satisfaction and profitability.  
Considerations for virtual event sponsorships
You must think about added value to sponsors before you add it in at the last minute. Can your sponsors really produce that amazing commercial slot in one day? Probably not, be flexible and allow time for sponsor deliverables. Here are some top considerations to incorporate into your sponsorships program.
Think from your attendees and sponsors perspective when planning your virtual event.
Maintain valuable sponsorships programs. 
Give sponsors value with top strategies for sponsorship ROI such as lead opportunities, brand awareness and thought-leadership
Nurture sponsorship relationships and get to know your sponsors
New sources of non-dues revenue
Teri reminded associations that the world is your oyster. There are so many opportunities to generate new revenue. I then kicked off sharing the top sources of non-dues revenue outside of events. 
Job board and virtual career fairs 
Online community
Online store
Online learning
Sponsored content
Tips for increasing retention 
There are four trends impacting what your membership is expecting from your organization. These includes technology, personalization, career journey and workforce demographics. Based on these trends, associations are now challenged to rethink their traditional business models and how they can be modified to align with new expectations of consumers. First, create a plan for auto-renewals. Make sure you communicate to your members the new offering within your online member form, email and within your online community. Second, offer installment payments to improve your renewal rate. Installment payments make membership more affordable to members, especially to young careerists or those in-between jobs. Lastly, consider offering different membership models when building your strategic plan. 
Put it into action
Finally, Teri reminds us on how you can put everything into action. It's vital to get buy-in from your board and staff. Without board or staff support, your new sources of revenue will not succeed. Weigh your options to what works best for your association. Next, set goals when planning for new non-dues revenue, you must start with clear goals and objectives. Lastly, test the concept, adjust the plan and testify or sunset. 
Learn more
For additional sources of non-dues revenue and tips for increasing membership dues, watch the webinar on-demand: Top trends to increase non-dues revenue and membership dues in 2021
Are you looking for additional ideas to increase revenue?
Here are three helpful resources: